Be Sure Your Home is Secure with Kubu®
Kubu is a range of high-security Smart sensors that monitor the status of your doors and windows in real time and will alert you if there's anything to worry about.
Simply the Smartest Security Sensors for Your Home.
Most security sensors will tell you if your door or window is open or closed. But can they tell you if your door is physically locked? or whether your window's been left in vent mode by mistake?
Kubu can, and it can do much more too…
Did you know?
35%
of all break-ins in the UK are through un-secured windows and doors.
Kubu Smart Security will
make sure you NEVER forget
to secure your home again!
You will need windows and doors that 'Work with Kubu®' in order to fit our smart sensors.
Check to see if your doors and windows are compatible:
Simple. Secure. Smart.
Kubu has been developed with your safety & comfort in mind, and is packed with helpful features & benefits.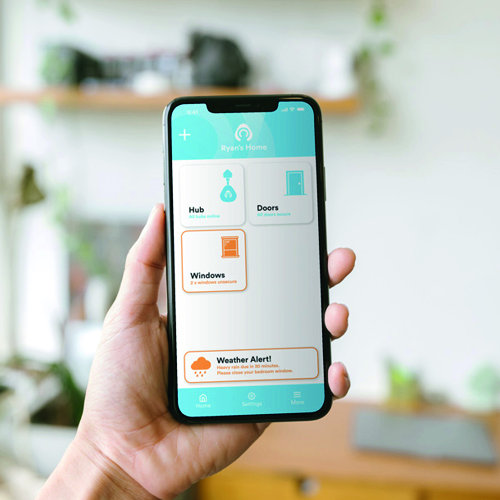 Smart Security
Be Sure It's Secure.
When Kubu is fitted to your doors and windows, no matter where you are you will always know your home is fully locked up and secure.
Smart Alerts
Our App can send you notifications when you most need them, to ensure you are always secure.
Whether you are leaving the house, just getting into bed or it's about to start raining, Kubu® Smart Security will help make sure mishaps are a thing of the past.
Click here to find out more.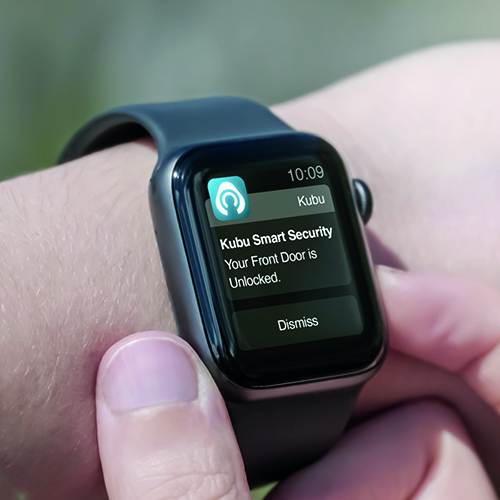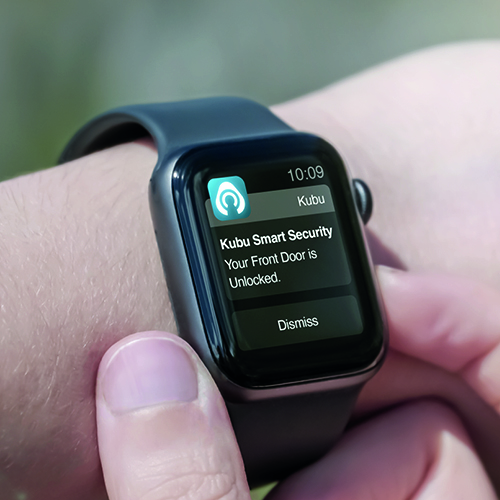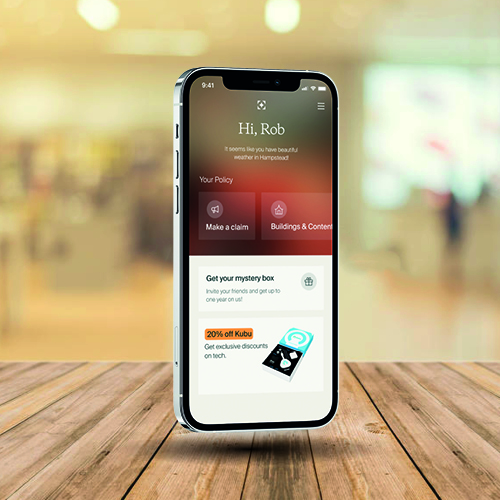 Smart Benefits
Fitting Kubu offers some great additional benefits, including: A 10 year mechanical warranty, a £2000 Smart Security Guarantee, and you could also get a reduction on your home insurance premium, too.
Click here to find out more.
Smart Integration
Kubu can be integrated with the 'Internet of Things' enabling you to control other smart devices, or trigger home automations from the turn of a key, or the opening of a window.
The possibilities are endless.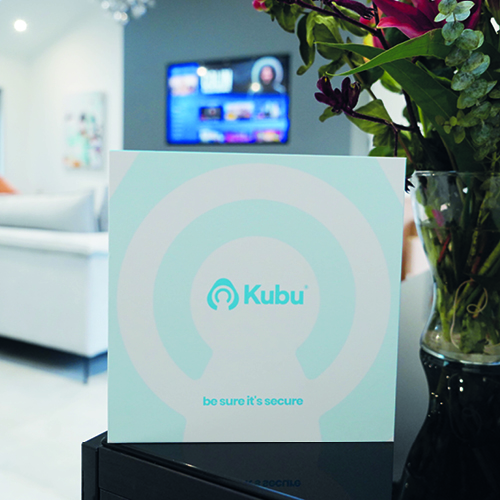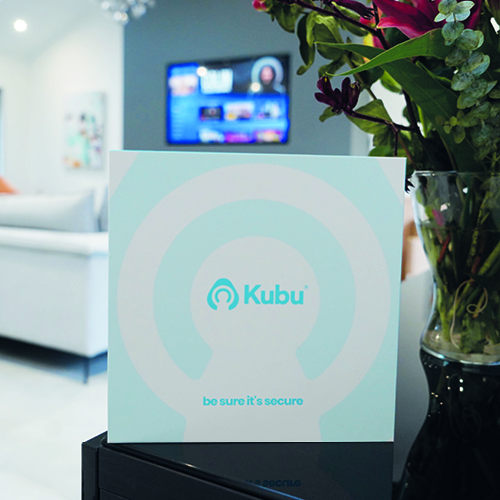 What are Kubu Smart Alerts?
Kubu® Smart Security Sensors not only give you real-time security updates about your doors and windows, they provide added functionality and lifestyle enhancements too: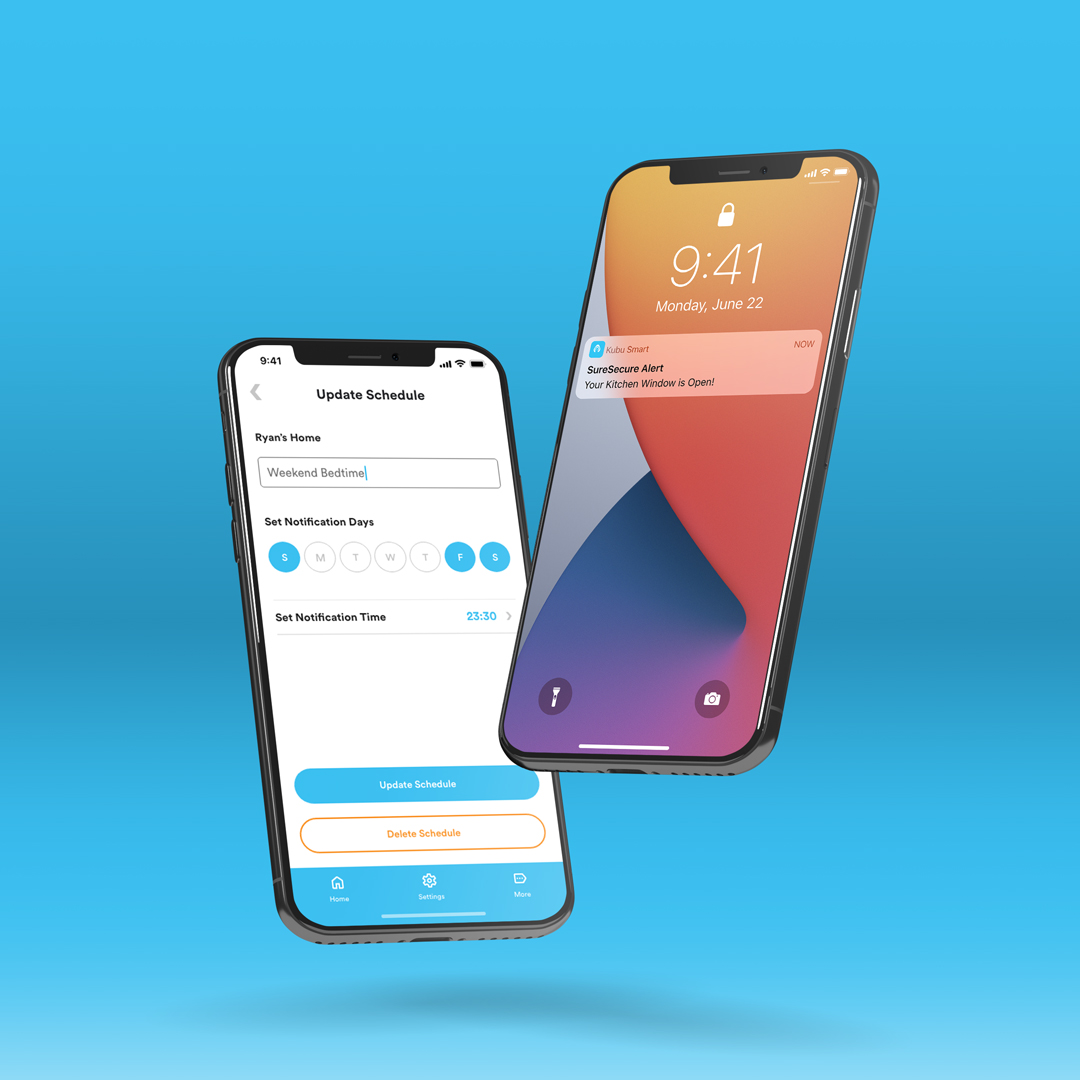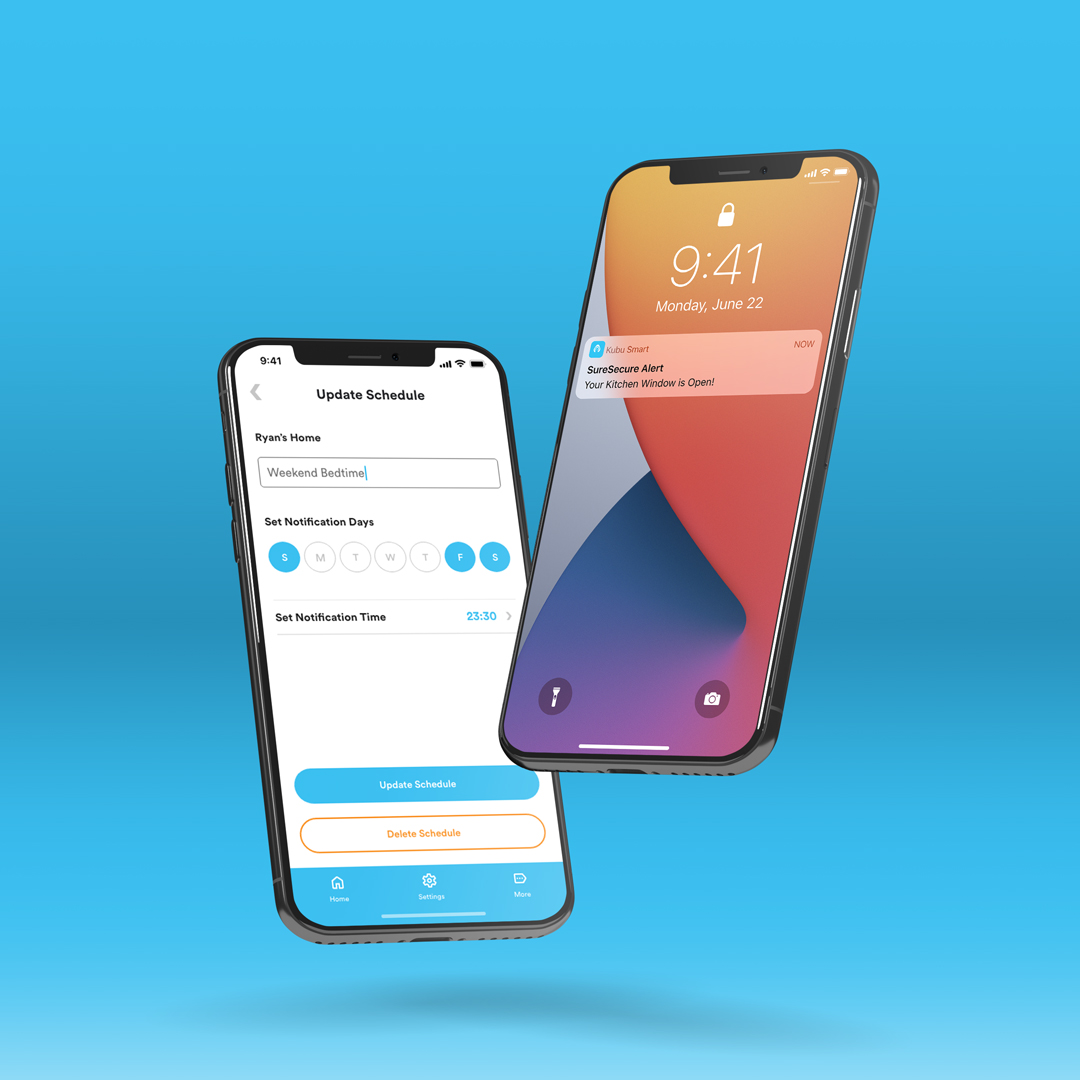 It's simple to find out if your
doors & windows 'Work with Kubu®'
To find out if your doors and windows 'Work with Kubu' simply look out
for the Kubu stickers inside the frame. For more information, click the button below.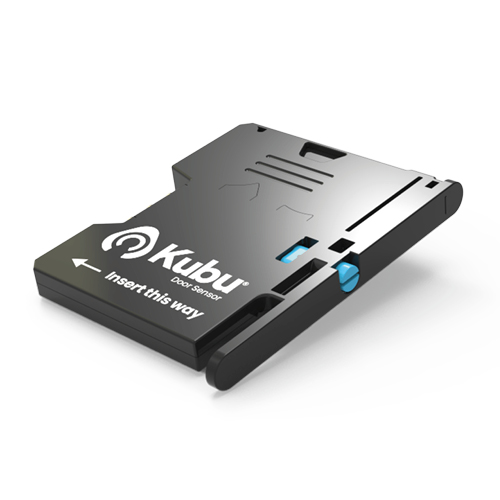 Kubu for Doors
Our first-of-its-kind door sensor, fits seamlessly into your multi-point door lock
that "Works with Kubu®", providing you with real-time security status updates.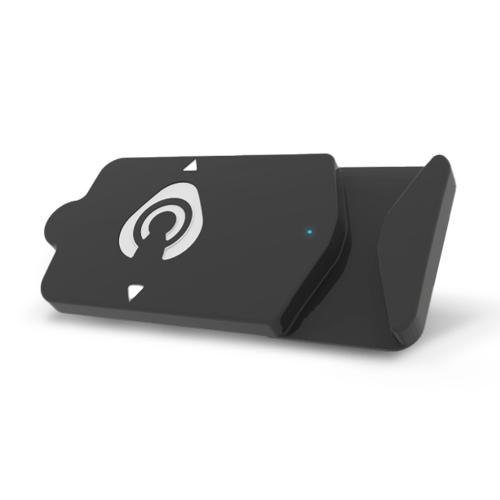 Kubu for Windows
Our revolutionary 'Floating' window sensor moves with your window, allowing it to let you know if your window is open, closed, secured, in night-vent mode or even 'not quite fully locked…'
Not compatible?
If your windows and doors do not already 'Work with Kubu®', you will need to contact a Kubu Pro installer to get started.