Technology that provides peace-of-mind.
Most security sensors will tell you if your door or window is open or closed. But can they tell you if your door is physically locked? or whether your window's been left in vent mode by mistake?
Kubu can, and it can do much more too…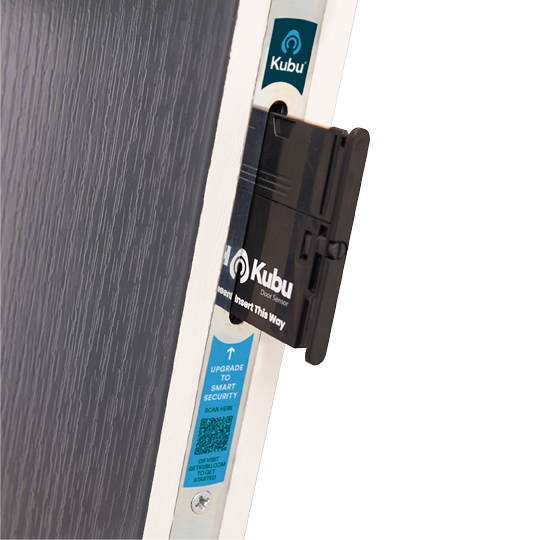 Over 75% of Burglars get in through your Front Door.
(and 1 in 5 times the door
hadn't even been locked!)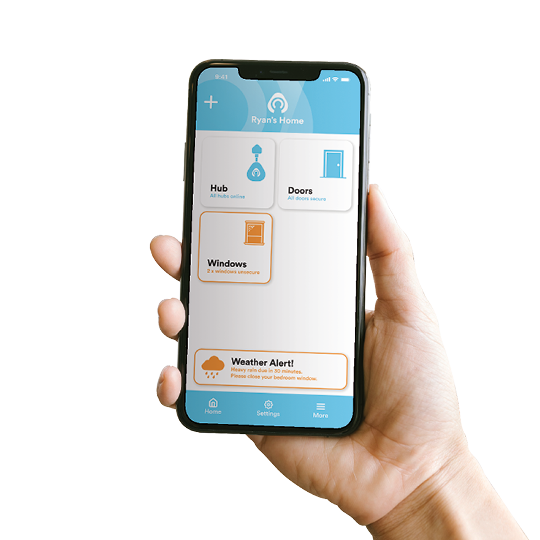 Simple. Secure. Smart.
Kubu door sensors are packed with helpful features & benefits.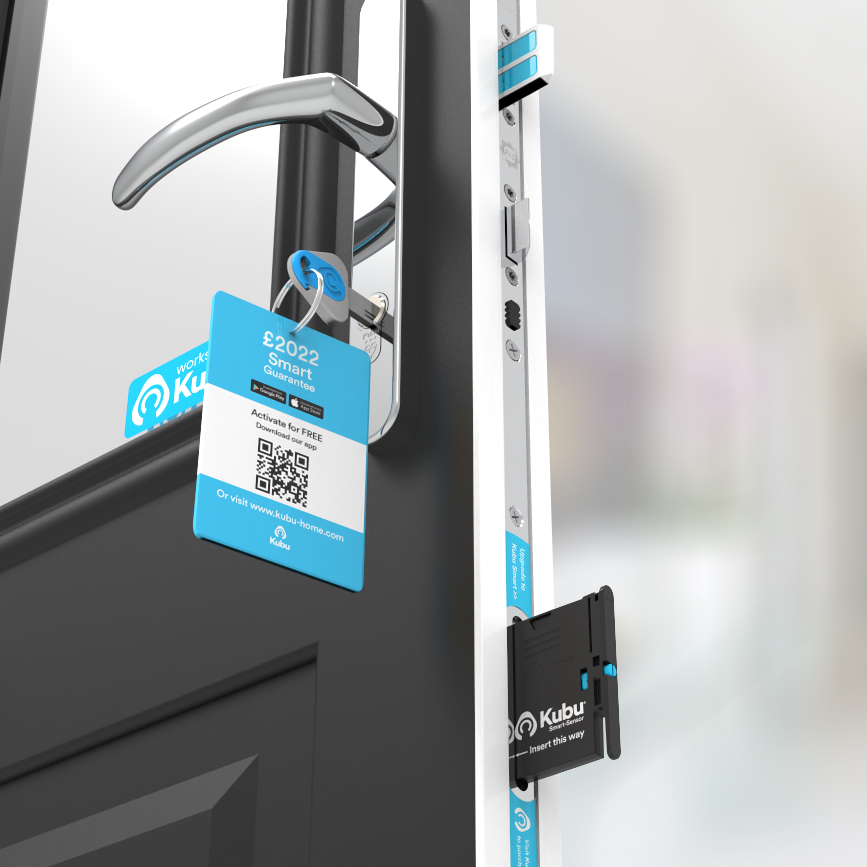 High Security. Enhanced.
Kubu door sensors work hand-in-hand with the most secure multi-point door locks available and the cylinder of your choice to provide just the right level of technology without compromising your home security.
Smart AND Stylish
Designed to be completely concealed, Kubu provides discreet, yet helpful Smart security benefits – without having to compromise the aesthetics of your home with unsightly surface mounted sensors or oversized 'Smart' locks.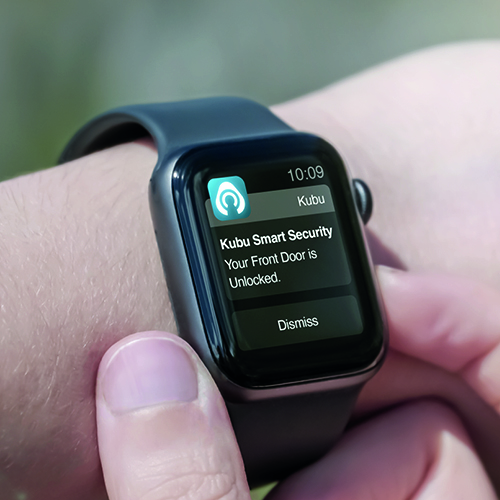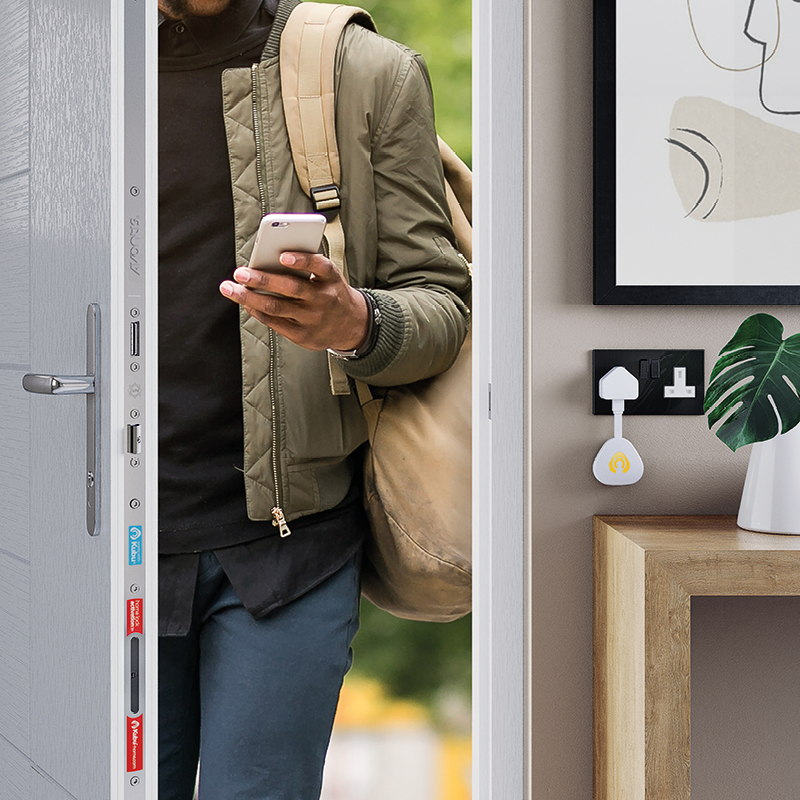 Welcome Home
Kubu can be integrated with most major smart home technologies, allowing you to create home automations and scenes that work with the turn of your key.
Fit it. Forget it.
Calibration Free.
Being fully integrated into your door lock, Kubu sensors will work perfectly time after time, so you'll always be sure it's secure.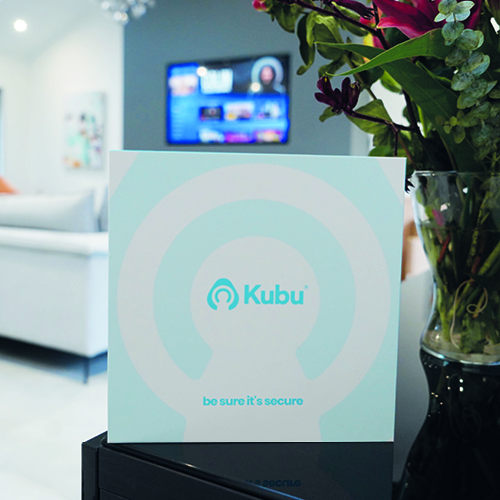 How does Kubu enhance the security of your doors?
Kubu® Smart Security Door Sensors not only let you know if your doors are locked or not, they provide added functionality and lifestyle enhancements too: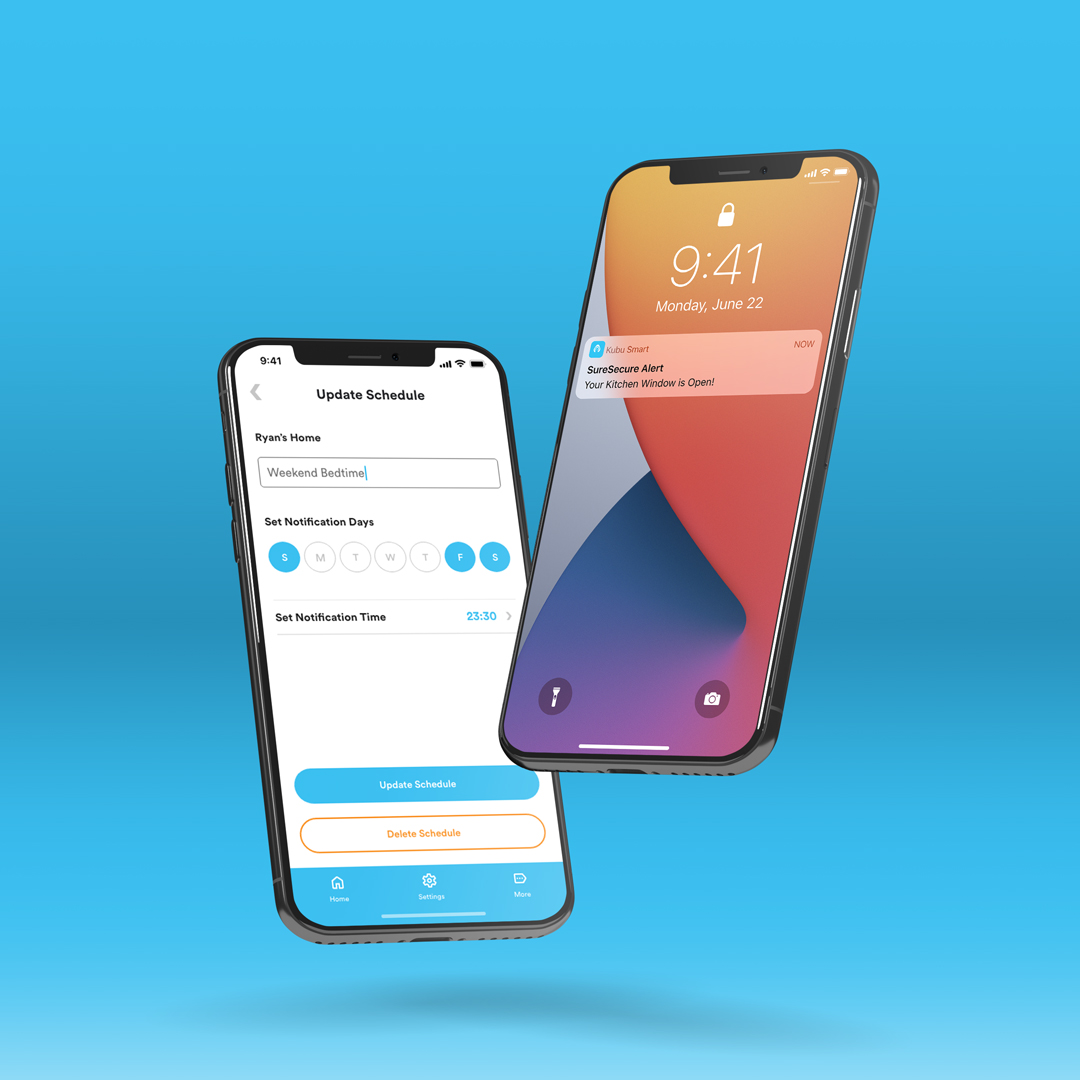 Smart Security for your Smart Home
Kubu can be fully integrated into your Smart Home, allowing you to create scenes and automations that can be activated at the turn of a key or the opening of a window.
You can receive status updates and notifications on your phone, your watch or even your existing smart speaker.
"Alexa, is my front door locked?"
It's simple to find out if your doors 'Work with Kubu®'
To find out if your doors 'Work with Kubu' simply look out
for the Kubu stickers inside the frame. For more information, click the button below.
Kubu for Doors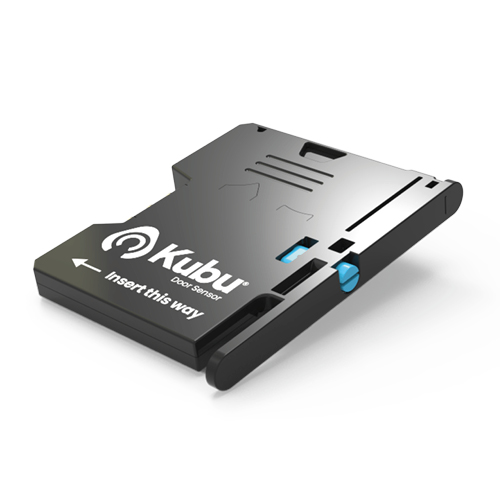 Our first-of-its-kind door sensor, fits seamlessly into your multi-point door lock
that "Works with Kubu®", providing you with real-time security status updates.
Not compatible?
If your windows and doors do not already 'Work with Kubu®', you will need to contact a Kubu Pro installer to get started.