The Right Level of Smart. Vertically Integrated.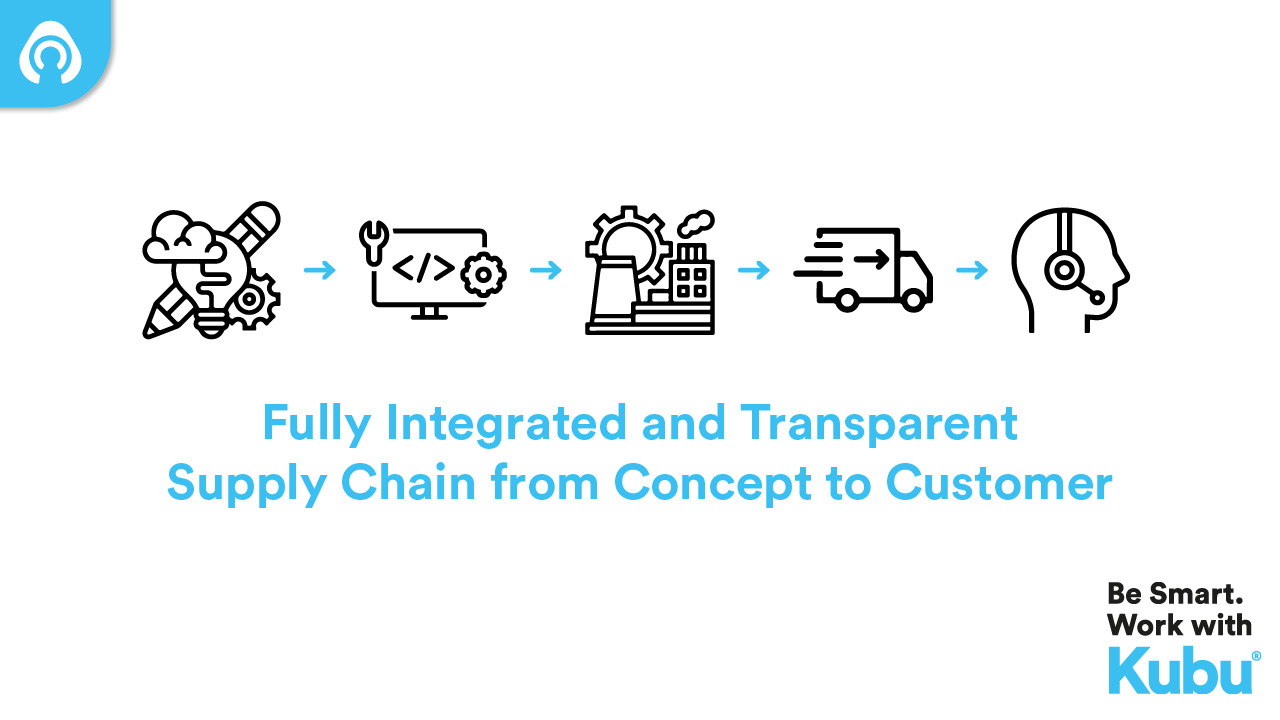 Ryan Bromley, co-founder of Kubu Smart Security talks about the fundamental importance of being vertically integrated and focussed on user experience when it comes to smart technology for the window and door industry.
We have all had smart TV's and smart phones for several years and now we're getting smarter with the likes of video doorbells and security cameras, however unlike these smart products, smart locking systems have been available for a number of years, but adoption rates haven't been very high.
Cyber security is an ever growing problem, with criminals getting more and more sophisticated all the time. Allowing criminals access to unlock your doors is a very real security risk that has been reported time and again over recent years. This has resulted in a large number of cyber-security conscious consumers adopting our product because it does not physically lock the door, but works as a smart-sensor and notification tool.
The point is: You should always have a physical key. Kubu is based on smart-sensor technology that tells you whether your door or window is open, closed, locked unlocked, or even in vent mode (in the case of windows) – all while the key and/or handle carry out the fundamental role of security, while still providing the right level of smart to the trade and the consumer.
This may sound simplistic, but the clever ways that we can use our sensors provide huge potential for smart home owners.
Combined with our App, we are able to tell you that you've left your door unlocked before you get too far from your house or whether you've left the bathroom window open and it's about to rain. You can even create home automations and scenarios that work at the turn of a key.
After 2 years of being live in consumer homes, Kubu is now a tried, tested and completely stable platform that is allowing us to really extend the functionality.
The added advantage of being vertically integrated means our customers can be sure that the product is designed, developed and manufactured by people they know and trust.
The key to our reliability and stability is a team of mechanical, software and firmware engineers directly employed by us. This means that we have full accountability and transparency throughout the supply chain and can make changes quickly and efficiently.
We're in complete control of the production process from the casting of the multi-point locks through to the production of the Kubu smart sensors and the firmware and software development that makes it all work. Our Kubu Pro Installers and manufacturing partners are reassured that we have the in-house resources and capabilities to solve any queries without having to rely on third party developers or manufacturers.
Our seamless user experience is the reason that some of the most trusted and respected window and door manufacturers have partnered up with us for the long-term. They have committed to take our first Avantis multi-point window locks that 'Works With Kubu®', together with the first batch of our concealed and calibration-free window smart sensors – Another industry first from Kubu.
When it comes to being focussed, we've set up Kubu Smart Ltd as a dedicated business for this ground-breaking smart-technology and have also recruited a new Head of Marketing with a background in technology too.
The point is that we now have dedicated teams for Avantis on the physical hardware side and one that's specifically focussed on Kubu and in igniting interest from manufacturing partners, Kubu Pro Installers and ultimately consumers.
The coming months will be defining in many ways for the window and door industry, with smart-tech set to take centre stage at the FIT Show in May. Now is the time for us to present our new products, further concepts of the future for Kubu Smart and to explain why we're already the smart partner of choice for many businesses who are actively taking part in our journey into the smart home market.
Without question the opportunities for smart-sensor technology are huge for the industry, but it requires considerable commitment, investment, and resources to develop new programmes. Any new technology takes a good few years to fully stabilise and embed itself in the minds of the consumer.
Kubu have done the hard part, and can now offer fabricators and installers the right level of technology without the worry that the product will fail.
The added advantage of being vertically integrated means our customers can be sure that the product is designed, developed and manufactured by people they know and trust.