Smart Homes, Smart Tech and Smart Businesses 'Work with Kubu®'​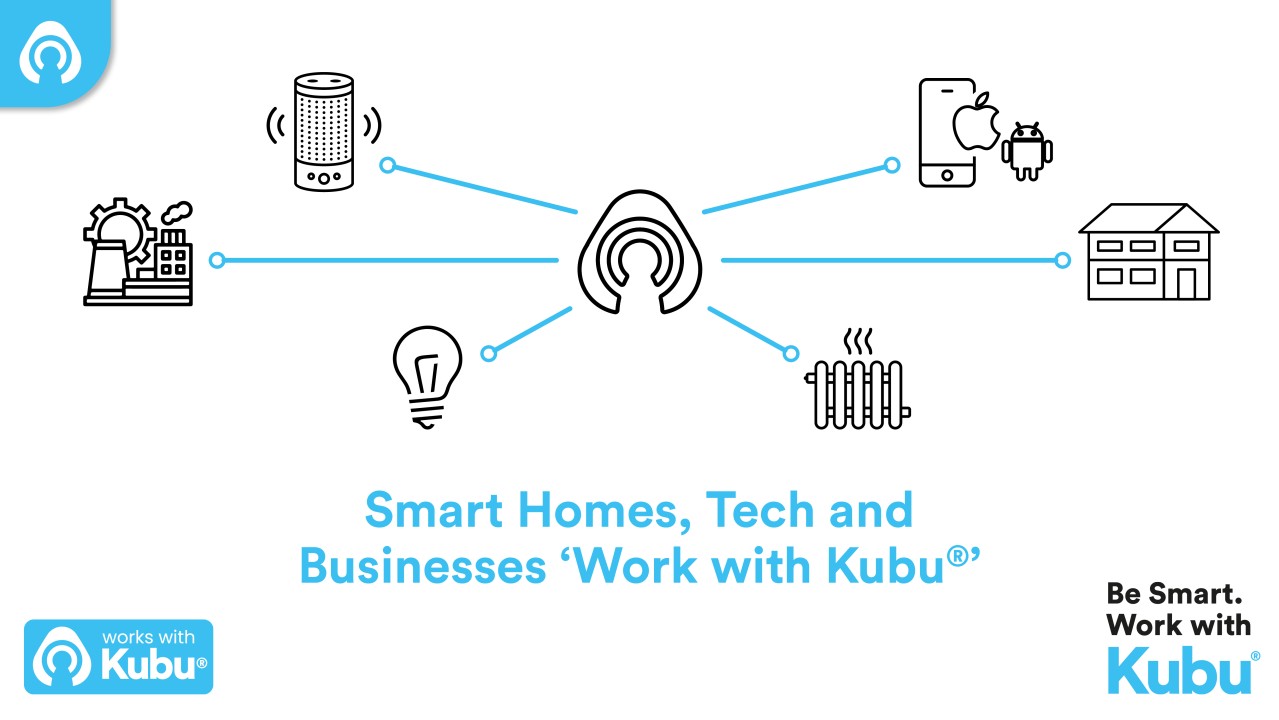 Kubu continues to pioneer the smart window and door market through the launch of their 'Works with Kubu®' programme, with certification being provided to manufacturing partners, Pro Installers and other strategic partners that will continue to be announced in the run up to the FIT Show in May.
Consumer recognition of 'Works with…' is already high and is used by the likes of Alexa, Apple and Google to provide a simple way to identify that a product is compatible with other Smart devices and services. Kubu has been developed to seamlessly integrate with these smart home platforms and many more to provide consumers with added features and benefits.
One such "Works with" partner is Avantis Hardware. A well-known and trusted business that focuses on the mechanical engineering side of security, so with a number of new ultra-high security multi-point locks recently being announced for windows and doors of various materials, it makes sense that they all 'Work with Kubu®' as standard.
Additionally, Kubu are working with various other hardware developers, looking to partner up with Kubu and benefit from the 'Works with Kubu®' programme, and enjoy the considerable resources and experience they have when it comes to the smart-sensor market for windows and doors.
This development by Kubu is about clear communications for all those involved in the window and door industry, right down to the consumer. Yet, it's also about seamlessly integrating with existing technologies and platforms across the IoT, as Ryan Bromley, co-founder of Kubu Smart Security points out.
He said: "The 'Works with Kubu®' programme brings further clarity to our product proposition for the entire supply chain, helping to make things both Smart and Simple for the end user. The smart home is all about integration and that's what we're offering with Kubu, a fully integrated platform that everyone can understand and be a part of.
He continued: "Some companies have gone too smart, too soon, resulting in catastrophic product failures and a lot of bad press. Kubu is Smart yet simple and has been completely developed and manufactured by a company that has more expertise than most in hardware, software and sensor technology.'
For information about becoming a manufacturing partner or Kubu Pro Installer then please visit kubu-home.com/trade, email support@kubu-home.com or call 0330 555 9545.
Please also visit stand Q31 at the FIT Show in May '22 to see Kubu in action for yourself.