Proven multipoint door lock with smart potential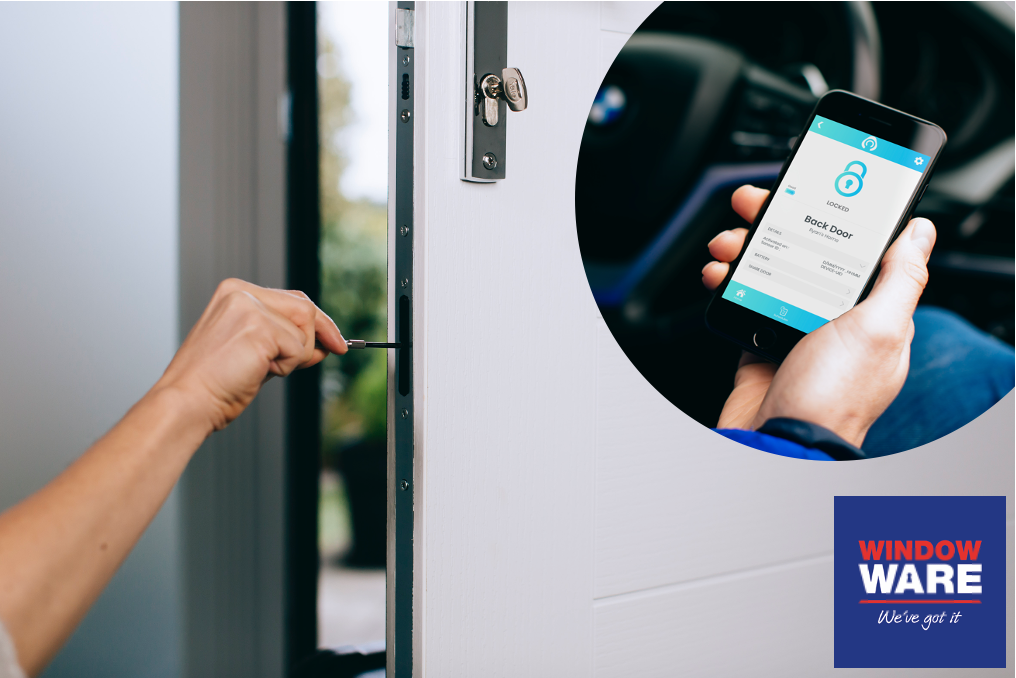 Innovation doesn't always have to be risky. With the smart-enabled version of Avantis's multipoint door lock Kubu, fabricators can offer their customers smart-locking capabilities without getting caught up in complicated electronics and all with the reassurance that comes from choosing a well-proven multipoint mechanism that is already thoroughly tried, tested and trusted.
If you've been holding back on fitting smart hardware into your doors because you think it's too costly or complicated or because you're waiting for the technology to mature, Kubu-version Avantis multipoint locks might make you rethink your approach. It really is a hassle-free solution for fabricators, installers and homeowners alike.
Smart tech with a familiar face
For a start, the mechanical component of the Kubu-version lock is already reassuringly well-established. It's identical to the top-selling Avantis 550, 650 and 750 series multipoint door locks fabricators already know and love, but with addition of those all-important set-for-smart capabilities. As such, Kubu-version locks deliver exactly the same industry-leading defences and tight seal compression on PVCu, composite and timber doors due to the large opposing chamfered security hooks and strong triangulated 25mm deep throw centre deadbolt. Likewise, Kubu-version Avantis locks are tested to PAS 24 and British Standard BS6375, Secured by Design accredited, corrosion-resistant to EN1670: Grade 4 and promise a service life of over 50,000 cycles with a 10-year mechanical guarantee.
Thumbs-up from fabricators
Kubu-version Avantis multipoint locks are just as reliable and simple to fit as their mechanical-only counterparts too, which have proven their worth on the factory floor time and time again. Jake Stephens from Kent-based window and door manufacturer WinRem Ltd will tell you, "Avantis multipoint locks go straight on the workbench and work first time without fail… and no one has come back to us with a faulty lock yet!" Paul Martin from UPVC door and window specialist, KwikFrames Ltd agrees. He says, "The Avantis door lock just works!"
All the benefits of smart without all the hassle
Kubu-version smart door locks are fitted into a machine routed prep just like normal, so they're simple to integrate into production lines with no additional work or disruption. And once you've routed out for the Kubu-version lock, you can use the same hole for both the smart-enabled and mechanical only variants of the Avantis 550, 650 and 750 multipoint locks, giving you choice and flexibility with no prep changes. There's no wiring to worry about either. The smart module in a Kubu-version lock is battery powered and fitted by the homeowner in minutes once the door in installed.
Fit and forget
There is also no support burden for the fabricator or installer. Once the door is fitted, it's up to the homeowner to purchase and install the components necessary to activate smart capability. Any technical queries go straight to the Kubu support team leaving you free to concentrate on your core business activities.
Homeowners have the power
Once installed and activated, Kubu-version locks give homeowners the power to monitor who has accessed the door anytime, anywhere, via their smartphone. The Kubu smart module is activated every time the door is locked or unlocked on the cylinder. This activation then sends a signal to the user's smartphone, keeping them updated in real-time on their door activity. If someone tries to force open the door, the homeowner is notified immediately.
In addition, handy perimeter alerts are triggered once the user's phone switches from WIFI to mobile data and at this point Kubu will notify them if they haven't locked their door to ensure they never leave their home unsecured. It's also possible to set schedules and share doors with friends – all through the app on their phone.
Smart, done simply
In short, there's no better way for fabricators to offer installers the option of upgrading to doors with in-demand 'smart potential' without adding to their factory's workload, compromising product reliability or increasing complexity for the production team. Plus, Kubu-version Avantis door locks cost just £2 extra per door, so it's a really workable way to differentiate your doors with smart potential while keeping your material costs in check.
Both the set-for-smart Kubu-version and traditional mechanical-only Avantis multipoint door locks are available now from Window Ware. With ample stock and currently no supply issues on this product line, fabricators can secure the hardware they need to keep their business moving even during these challenging times.
Originally Published by Window Ware – 9th December 2020